How Celebrating Surgical Office Schedulers Leads to Increased ROI
Arden Davis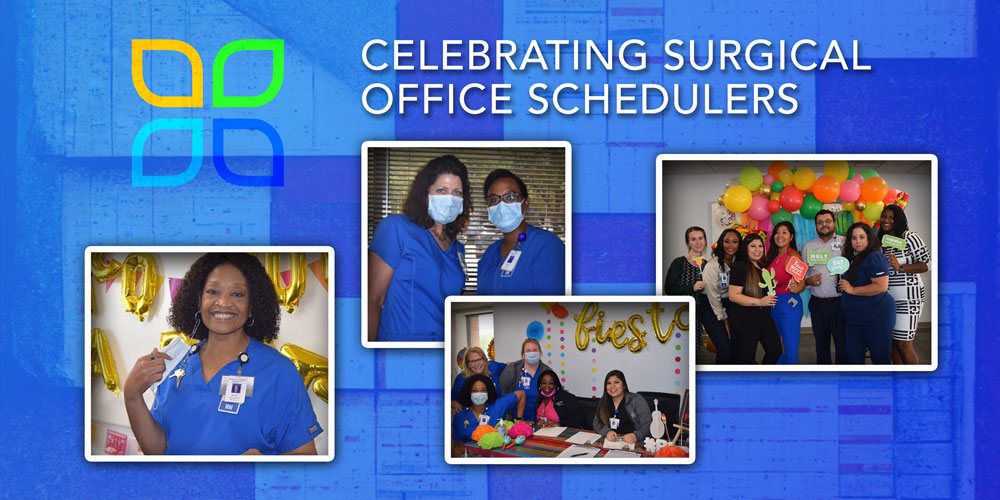 Last month, the business development team at Baylor Scott & White Surgical Hospital – Las Colinas invited us to spend some time with the surgeons' office schedulers. Hosting 1 or 2 of these events a year, the objective is to build relationships between the hospital and the physician offices and to generally show appreciation for the schedulers themselves. Marisa Amador, Physician Liaison for BSW - Las Colinas, called me up to ask that I, on behalf of Copient Heath, make an appearance at the Schedulers Appreciation Event on July 19th, 2022.
It's not often that the medical schedulers get the celebration they deserve. Although they are critical to the surgical process, low pay and high turnover make it difficult for hospitals and physician offices alike to attract and retain talent. In a healthcare-dense area such as Dallas-Fort Worth, there are seemingly endless employment options for medical schedulers.
Bridging the Gap Between Schedulers and the Facility Staff
While strong communication and interpersonal skills are a must in the role, the lack of face-to-face contact between the scheduler and the facility staff to whom they request booking time can lead to miscommunication and frustrations on both sides. Setting aside time and space for those on each side of the surgical scheduling process to come together can alleviate those issues.
In addition to relationship-building, another desired outcome is increasing case volume at the hosting hospital. When there is no shortage of surgical centers in your area, and surgeons could have privileges at more than one facility, how can you attract them to yours? Showing appreciation toward the surgical office schedulers, who are truly the gatekeepers of their surgeons' calendars, is a cunning initiative. The schedulers were provided tours of the facility, the opportunity to chat with the CEO and facility staff, on-demand training with Copient health, and an incredible catered lunch. I thought the birria tacos, in particular, were *chef's kiss*.
Strengthen Relationships and Improve ROI
Just as the hospital staff desires to strengthen their relationships with surgical office schedulers, I, too, am looking to bolster my customer relationships. While I'm in contact with physician office schedulers every day via phone and email, having the opportunity to attend an event like this in person shows the schedulers that not only am I an actual person who is on the other end of their training sessions and support tickets, but I'm also someone who cares about their pain points and the ins and outs of their cumbersome processes. Having the space to answer ad hoc questions, get vital product feedback, and discuss the best taco toppings (don't forget the lime) can fasttrack the path to customer satisfaction. Strengthening those relationships and gaining their understanding and trust in both the software and in Copient Health as a company leads to more user engagement which yields more reclaimed OR time and ultimately a higher ROI for the customer.